The first thing I miss about Alaska is the MOOSE!
Every year on my birthday, or withing the week of my birthday, all during my early life living in Alaska, I was visited by my Birthday moose....
I would get all excited for my birthday to happen, and would get all excited for the visit of my birthday moose. How was I to know that not everyone had this special thing happen on their birthday. It happened for me, so I just figured that everyone had a birthday moose...
Even when I moved from one house to another when I was in Jr. High, the moose still came to my house to visit me on my birthday. Many years she would bring her babies to visit, one or two little mooselings... I know, that isn't a word, but to me they were mooselings....
Any way, they would be waiting in my front yard for me to wake up and see them munching away on grass they dug up, or willow bushes, or something tasty growing in my yard. Waiting patiently for me to say Hello and good morning and thank them for my birthday visit. Many mornings I would sit with my nose pressed to the front room window waiting patiently.... waiting for the arrival....yep, I was one lucky Alaskan Brat.... not one year went by without my birthday visit, all through my years living there....
I'm not sure what happened the first year I was away, but I know that I still wake up on my birthday and think will I see my birthday moose????
Sadly I don't think there are any moose roaming western Pennsylvania...… Such a shame.....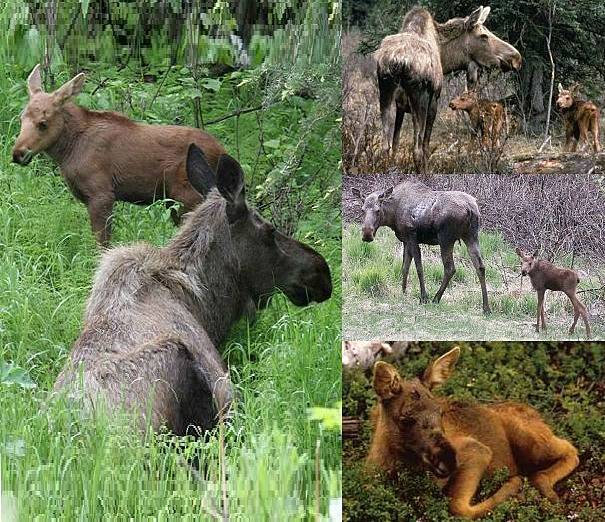 Photo@
www.animalfactsencyclopedia.com/Moose-facts.html
I was so blessed while growing up in Alaska..... I really do miss the people and the majestic mountains that surround Anchorage.... But the moose will always have a very special place in my heart.....